Orton Lynn Gray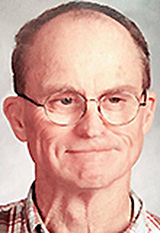 Orton was born May 30, 1942, in Woodworth, North Dakota and died December 16, 2015 in Grand Junction, CO. He was the son of Carmel Ann Gray and Stanley Orton Yule. His father died eight months before Orton was born; his mother died 20 years later. He was raised in Woodworth by his grandparents, Mae Ellen and Herbert Gray. His younger brother, Robin Schultz, with whom he shared countless travel adventures, preceded him in death.

Orton lived a life of stunning adventures and achievements. He received his civil engineer degree at NDSU and immediately joined the Peace Corps. His was the first group to serve in Bolivia. He spent the next two years on the Altiplano and became fluent in Spanish as well as a bit of the ancient Inca language, Quechua. His wanderlust was whetted: he hitchhiked through South and Central America and across the U.S. to get back to Woodworth.

He worked as a civil engineer in Vietnam, Indonesia, Iran, and Saudi Arabia. He traveled extensively: Europe, Australia, Africa, China, Thailand, Cambodia, and a bus trip across Afghanistan. He worked and traveled on six of the seven continents.

Orton retired in Madison, WI in 1982. He had finally found the place where he belonged. He became an accomplished ballroom dancer and with his many friends bicycled hundreds of miles, attended university lecture series, and UW Badger sporting events.

He had an insatiable curiosity and quest for knowledge that was coupled with wisdom and humility. He was well versed in history, the cosmos, politics, philosophy and music. His ballroom dance instructor said he had the gentlest lead of any of her students. Orton was perpetually kind -"just because it's the right thing to do".

Orton is survived by his brother Donald Schultz and family, Grand Forks, ND, and his sister and her family: Donna Schultz, Bob Ricketts and his beloved nephew, Max Ricketts Schultz of Grand Junction, CO.

A celebration of Orton's life will be held in Madison in May 2016.* Contact dschultz120@gmail.com for further information.

Memorial donations to ACLU of Wisconsin (aclu-wi.org) or the charity of your choice.

© Jamestown Sun and Forum Communications Company
121 3rd St NW, Jamestown, ND 58401
*The memorial service was held at the Prairie Meeting House at 10 am on Monday June 6, 2016.